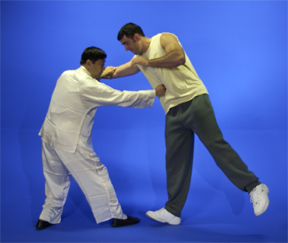 Hello, I am Strider Clark, the president and head instructor of International Baiyuan Tongbei Quan Association. I like share my martial arts training experience with you and I hope every one can benefit from this traditional training.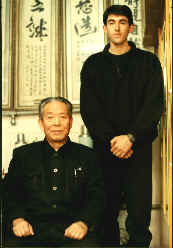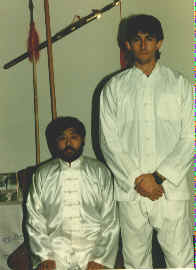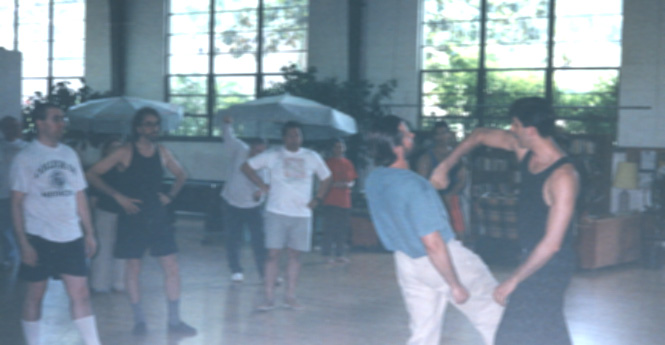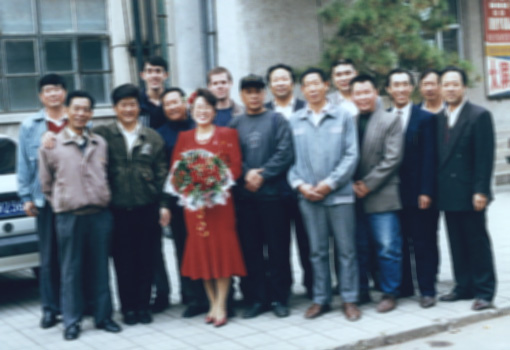 With my greatgrandmaster Wang Peisheng, Beijing 1993

Shifu Zhang Yun with indoor disciple Strider Clark

In my gongfu aunt's wedding ceremony with my gongfu family, Beijing 1995

Teaching Liu style Bagua seminar in Princeton, NJ


I liked martial arts from a very early age. My father taught me some basic punching skills when I was 5 years old. When I grew up, I learned many different martial arts styles and met many great masters. Like many young guys, I learned Taekwondo when I was teenager.  At the age of 17 I won Nevada State Taekwondo Championships for my division and then went on to take gold in the Western Regional Championships as well. I received my black belt at age 19.

Photo Album of my training with my great grandmaster Wang Peisheng in Beijing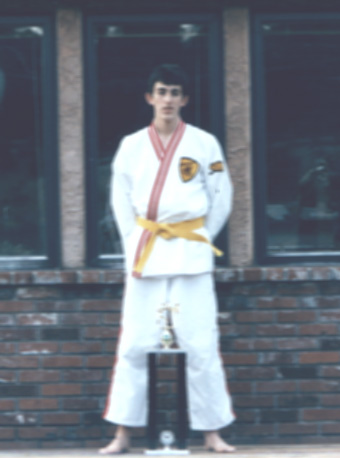 In high school years, I joined a martial arts club to learn Jujitsu. It gave me chance to became involved with attending many Jujitsu conventions and meeting many Jujitsu, Judo and Akijujitsu masters. At the same time I moved to a school were the instructor, Jeff Collins, taught not only Taekwondo, but Kosho Kempo and Phillipino Stick fighting. 

When I was 17, I had a very fortunate encounter, I met my Shifu
Zhang Yun
who just arrived United States from Beijing China. From that time I started to learn traditional Chinese martial arts and continue my training for over 14 years to the present.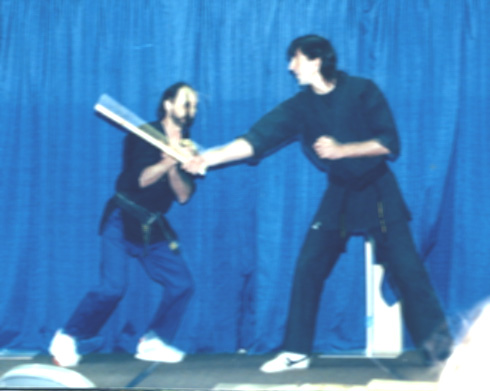 My first Taekwondo Championship

Phillipino Stick Fighting with my instructor Jeff Collins

Shifu Zhang comes from a very famous and serious traditional martial arts family - Yin Cheng Gong Fa, founded by great master
Wang Peisheng
of Beijing. Master Wang is one of the most outstanding masters in Chinese martial arts history. He won his great reputation from many battles, as well as his rich knowledge of martial arts, history, philosophy, literature, and traditional culture. Shifu Zhang is Master Luo Shuhuan's disciple and Master Luo is Master Wang's senior disciple. From the middle of the 1970s, under Master Luo's arrangement, Shifu Zhang received direct intensive training with Master Wang in Taiji, Bagua, Xingyi, Tongbei, Tantui, and Qigong.
When I was learning with Shifu Zhang, I first studied the internal martial arts of Taiji, Bagua and Xingyi. I also had a chance to learn Baiyuan Tongbei Quan with Shifu Zhang. BTBQ is a very famous style in China especially for fighting, but also a very conservative group. Masters follow traditional ideas and always keep their skill secret, even today not many people know the entire training system. 

For my advanced study, not only for martial arts skill but also for understanding traditional culture, Shifu Zhang sent me to Beijing after my 3 years of learning with him. In Beijing I stayed with Shifu's gongfu brother
Lu Shengli
and received training from several family members, like Wan Naixiang,
Zhao Zeren
,
Gu Yun
, and Gong Zhenyu etc. I was also fortunate enough to be able to study with great master Wang privately every week. I was trained 6 hours a day and 6 days a week. Traveling to Beijing opened my mind to understand what the real meaning of martial arts is. I stayed there almost a half-year, and then I went back several times after that. Because of my hard work, I would go on to become the first non-Chinese disciple and direct member of the Yin Cheng Gong Fa Family. I had chance to join all the family's internal events.
Shifu Zhang demonstrating Tongbei on Strider

While living in Beijing I attended the prestigious Physical Science Research Center of the Beijing Information and Technology Institute.  There, I studied advanced internal martial arts Taiji, Bagua, Xingyi, with my Great Grandmaster Wang Peisheng, as well as Tongbei, Chinese Wrestling, Ba Ji, Shaolin Longfist and Qigong.  The classes also included Language courses and Traditional Chinese Philosophy courses.  Not only did I graduate from this program with honors, but was invited to be an instructor at the institute. 

Today I am vice president of the Yin Cheng Gong Fa North American Branch of Yin Cheng Gong Fa.  I am a certified Instructor in the system and a member of the Beijing Wu style Taiji Association.  I am also the President of the International Baiyuan Tongbei Association.  I have been involved in teaching these systems as well as Taekwondo, Jujitsu, Phillipino Stick Fighting, Grappeling and Kempo for over 10 years.  I believe that all styles lead forward to understanding ourselves better and welcome all practitioners of all levels to join us on that path.

Internationl Baiyuan Tongbei Quan Association

Copyright(c)2003, Zhang Yun    All rights reserved.

Photo Album of my training in Beijing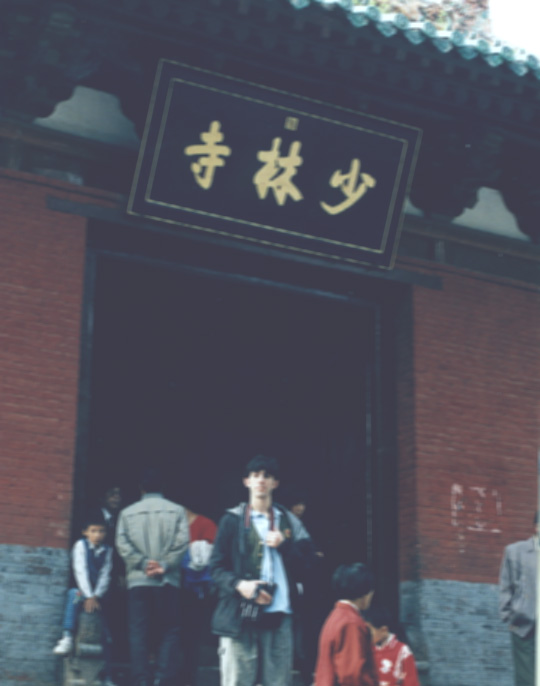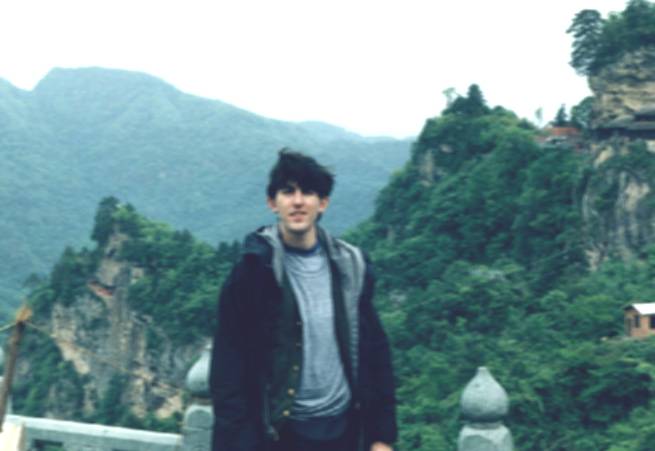 In the front door of the Shaolin Temple, the holy place of Buddhism. It is said External Martial Arts started from here.

In Wudang Shan mountain, the holy place of Taoism. It is said Internal Martial Arts started from here.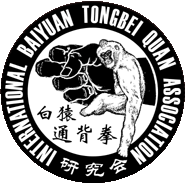 Interview of Strider Clark by Chris Young