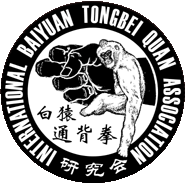 Yin Cheng Gong Fa is a traditional Chinese martial arts training system developed by Great Master Wang Peisheng of Beijing China. The main styles and skills include Taiji Quan, Bagua Zhang, Xingyi Quan, Tongbei Quan, Chang Quan, and Qigong. The website is set up by Yin Cheng Gong Fa Association North American Headquarters.

International Baiyuan Tongbei Quan Association

Copyright(c)2003, Zhang Yun     All rights reserved.

Clayton Shiu's North Shaolin Kung Fu School in New York CIty.