International Baiyuan Tongbei Quan Association

Copyright(c)2003, Zhang Yun     All rights reserved.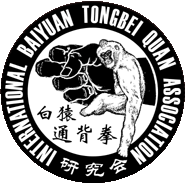 Chris Young has studied various martial arts, primarily Ying Jow Pai. He has also studied Yang Tai Chi, and has studied a few forms of karate and kung fu. He has also taught martial arts in the past. He currently is studying Tong Bei and Xing-I with Master Zhang Yun and Strider Clark in Pittsburgh. He also coaches Gong Lung Sing Si Deui ... Steel Dragon Lion Dance Team (www.steel-dragon.org) ... with guidance from Corey Chan, his lion dance mentor from San Francisco.