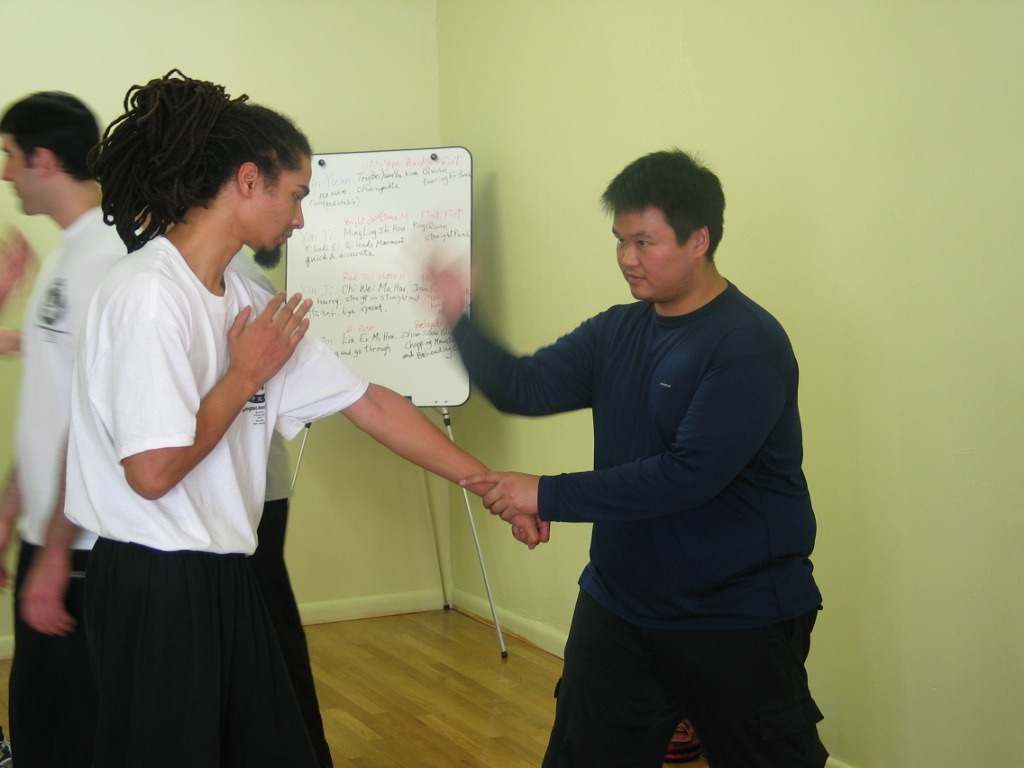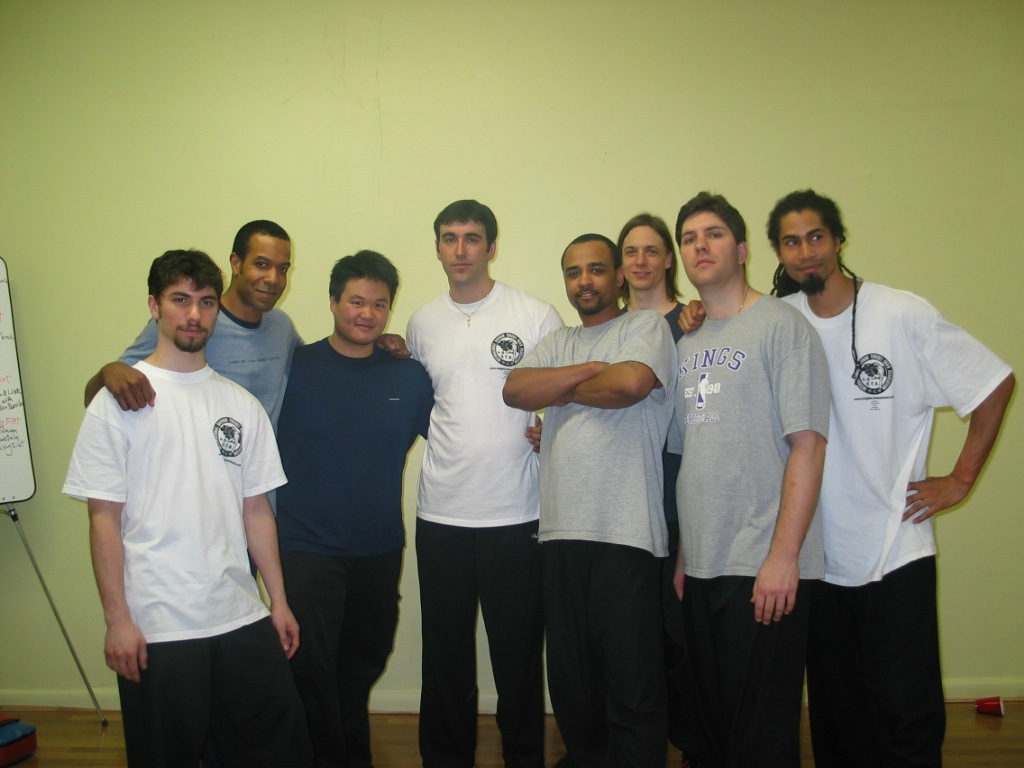 If you want to fight without learning forms but still execute traditional Chinese techniques then you better practice BAIYUAN TONGBEI.

--- Frank Neely Brooklyn, New York

Strider Clark's understanding of Tongbei has eclipsed our perception of the internal martial arts.  He has achieved real Gong Fu that makes simple movements high level techniques.

--- Jeremy Shipman New York, New York

The March 6-7 2004 seminar proved to us that Baiyuan Tongbei is a complete and independent internal and external Gung Fu system.  They demonstrated that the high level Baiyuan Tongbei skills are comparable to the other six gates: Taiji, Xing I, Ba Gua, Shaolin, and Tantui.

--- Peter Blas New York, New York

The March 6-7 seminar made me realize that Tongbei is easily as effective and quick to learn as Wing Chun and Muy Thai, except it possesses high level kung fu skills that students should strive to achieve!

--- Jason Weeks  New York, New York

Anything that is done with beauty and purity, and in harmony with body, mind, and soul is art at its highest level.  Sifu Zhang Yun and Strider Clark made us appreciate Tongbei as a true art!

--- Fiona Ma and Clayton Shiu

Move over Taiji, XingI and BaGua, there is a new internal martial art in town and its called Baiyuan Tongbei!

--- Anonymous

The seminar was an enlightening experience both physically and mentally.  A lot of information was presented, however, Master Zhang Yun and Sifu Strider Clark made all participants able to understand and apply the techniques. For students that don't have a lot of time to practice and apply forms, they proved that Tongbei is something that can be achieved quickly and effectively for all ages.

--- Tito Bayne Queens, New York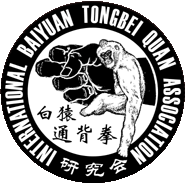 March 6 - 7, 2004, New York City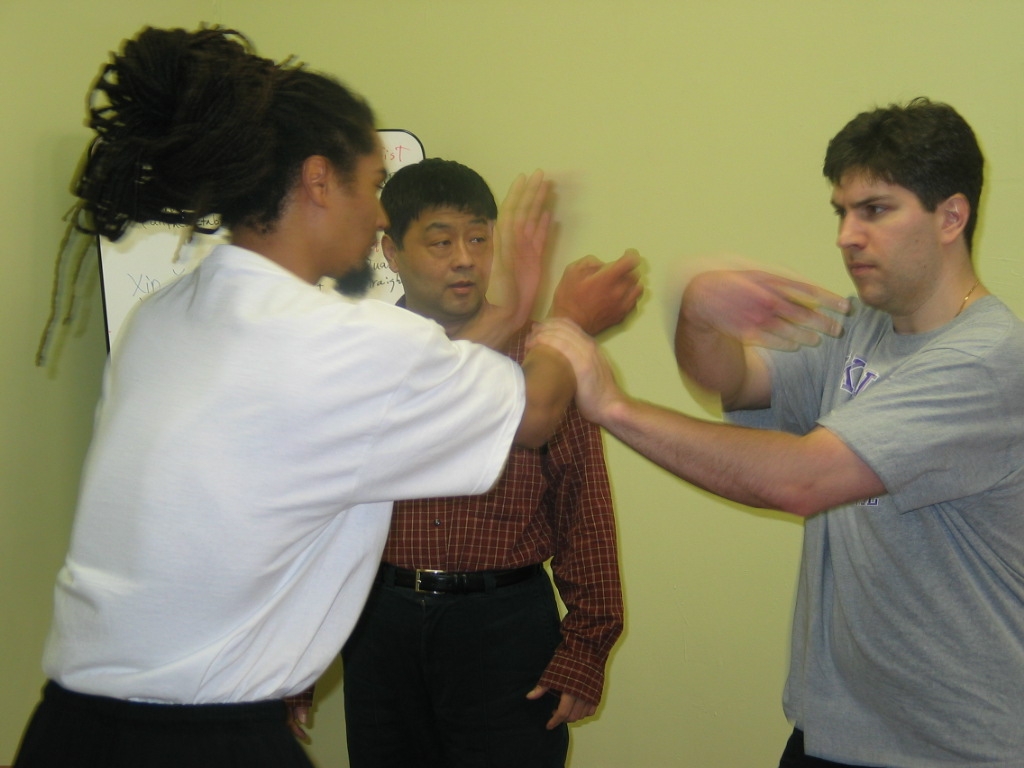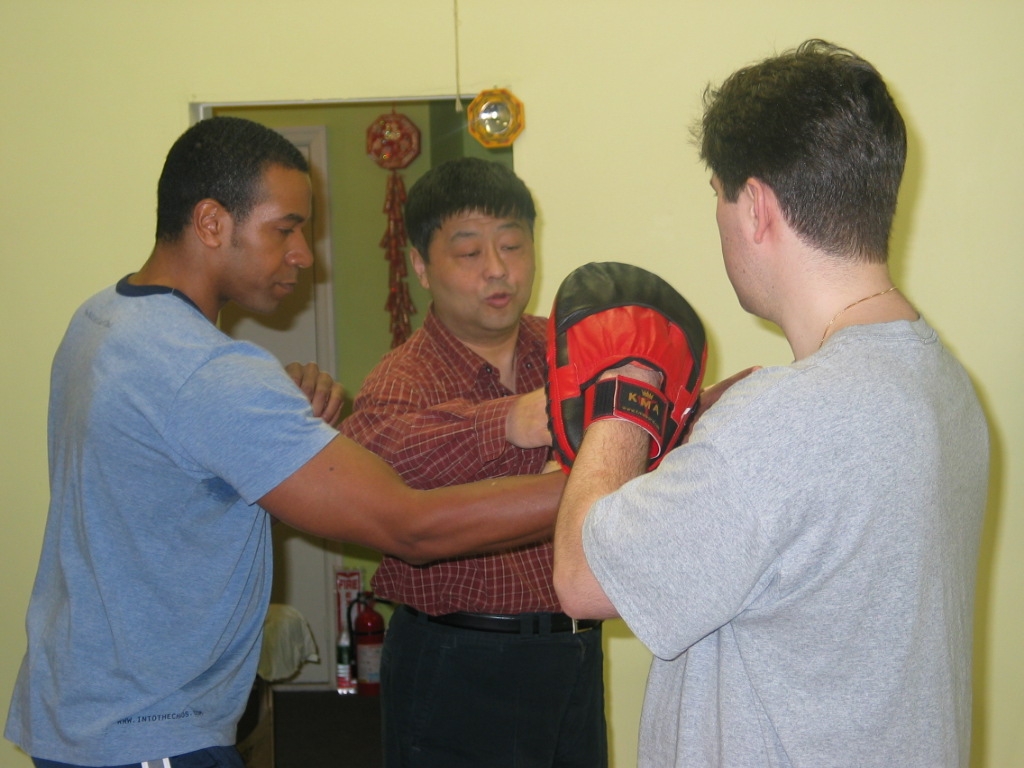 Copyright(c)2003, Zhang Yun    All Rights Reserved.

International Baiyuan Tongbei Quan Association

Strider and Tongbei boys of Zhi Cheng - Will to Succeed School of Northern Kung Fu

Shifu Zhang Yun teaches punching skills

Shifu Zhang Yun teaches "quick hand" skills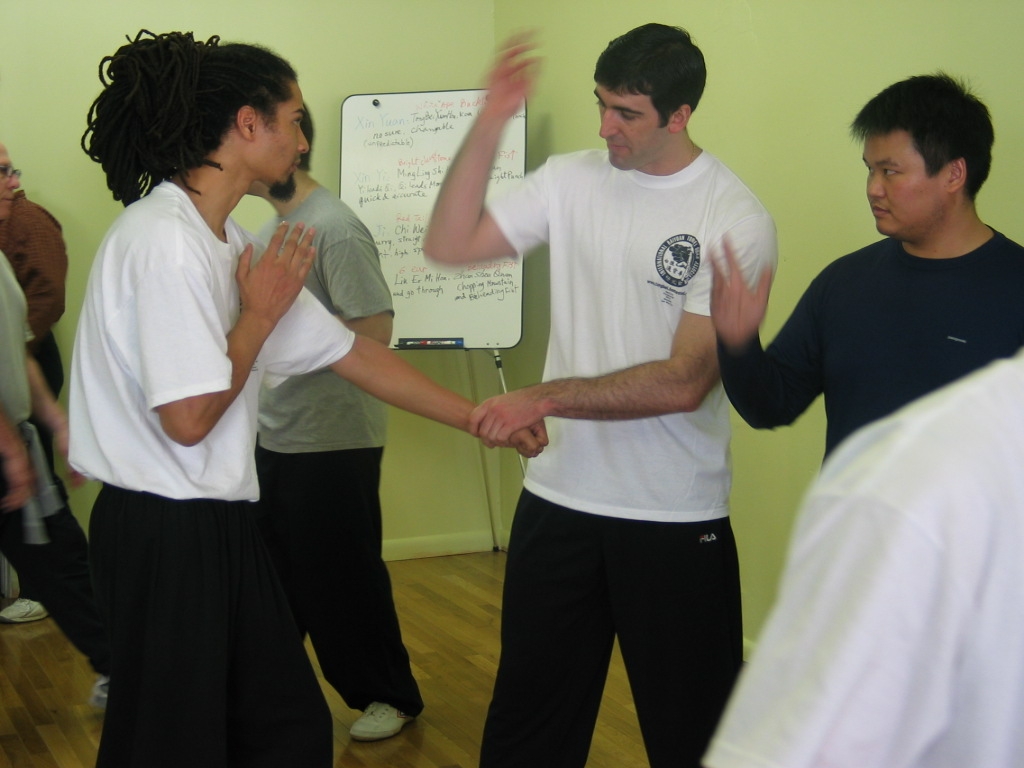 Shifu Strider Clark teaches iron palm skills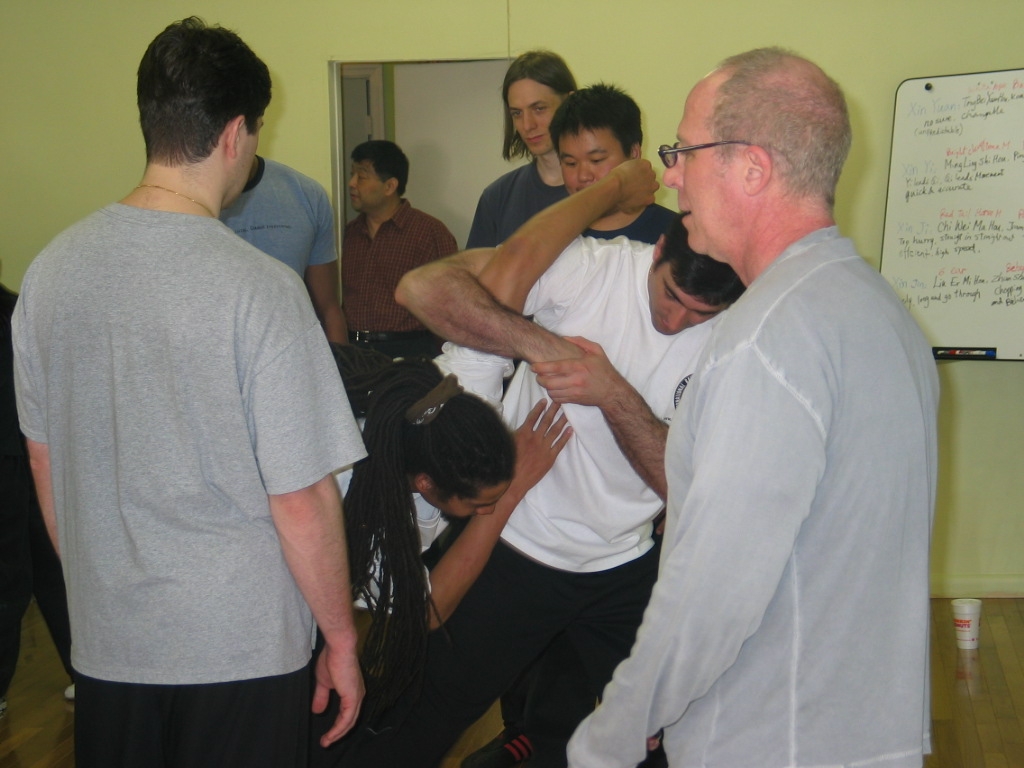 Shifu Strider Clark teaches throwing skills