This seminar highlight DVD is a good review of Zhang Yun and Strider Clark's Harlem Baiyuan Tongbei semniar.  Cost of DVDs is $25 plus $5 Shipping and handling. To order DVD please send an email to Peter Blas  at GRASSHOPPER@NSHAOLIN.COM with "Tongbei DVD" in the subject.
Include your mailing address & the numbner of dvds you would like.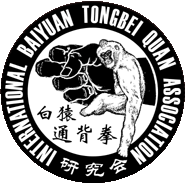 The Seminar Highlight DVD

March 6 - 7, 2004, New York City

Copyright(c)2003, Zhang Yun    All Rights Reserved.

International Baiyuan Tongbei Quan Association